Gourmands have two new reasons to rejoice—especially if you love New Zealand.
On Wednesday, Ponant cruises and five-star hotel group Relais & Châteaux announced they renewed their partnership to offer new exclusive gastronomic voyages throughout New Zealand in 2023. The duo first joined forces in 2020, creating three extravagant gourmet cruises for frequent diners from Asia to France. This time around, they are offering tropical and polar expeditions around the kiwi island country.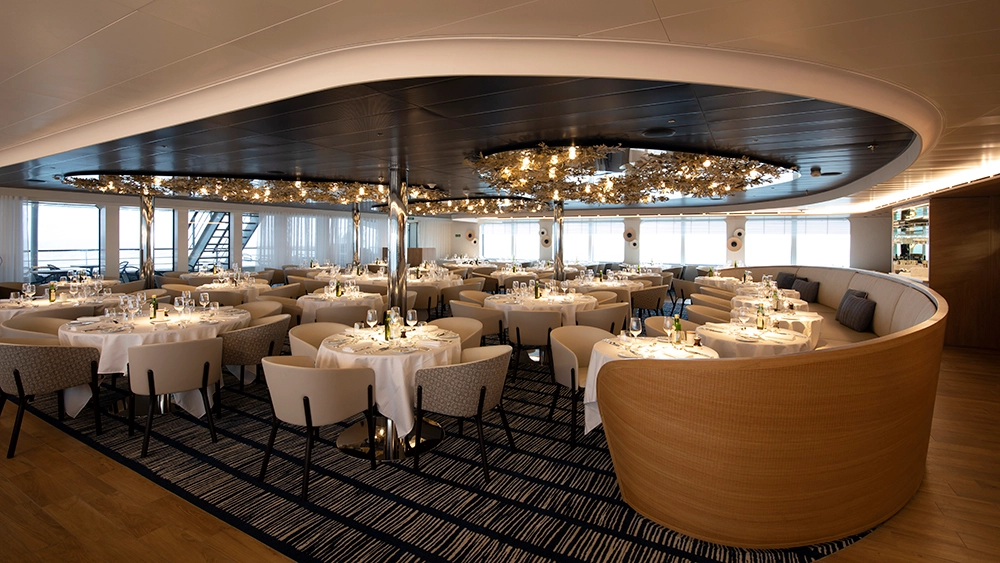 The tropical cruise, dubbed New Zealand's South Island and Chatham Islands, spans nine days from November 25 to December 3. Ponant's La Lepérouse ship will depart from New Zealand's capital, Wellington, and carry you along the southwestern isle's east coast. Expect ports of call in the Marlborough Sounds and the rocky Kairkoura peninsula along the way, as you take in sights of the 80 million-year-old Chatham Islands, the Banks Peninsula's lush landscapes and the island's wildlife. You can learn about the history of the Māori, the indigenous people of New Zealand, at the bay of Akaroa, an ancient flooded volcano crater.
Chef Norka Mella Munoz will curate an array of meals onboard La Lepérouse, with demonstrations and gala dinners centered around New Zealand-inspired dishes. Booking a four-day, three-night pre-voyage program at the Relais & Chateaux Wharekaujau Country Estate, where Munoz is head chef, will let you further immerse yourself in the local culture and gastronomy.