At a luxe health spa on the French Riviera, deprivation is out, moderation is in, and the results are surprisingly long-lasting.
It was when the chocolate mousse with extra chocolate arrived that I realised this was a diet plan I could stick to.
Upon inquiry, I discovered the decadent dessert was actually a cacao-and-avocado-based foam, but it looked and tasted just like the real thing. The confectionery doppelgänger is typical of the signature High-Speed Weight Loss programme at the Lily of the Valley wellness resort on the Côte d'Azur in that it plays with guests' assumptions – in this case, a low-cal, nutrition-in-fused morsel masquerading as a lavish gastronomic experience.

The resort, near Saint-Tropez, is open year-round, unusual in the strictly seasonal Riviera. I travelled there from the UK in late autumn, hoping to catch a few final Mediterranian rays before the long grey winter set in. After I'd spent two Covid-restricted holiday seasons dealing with lockdowns, masks and cancellations, the getaway felt like both an indulgence and a necessity – a much over-due chance to revitalise. Lily of the Valley caters to this exact post-pandemic mood.
When I arrived, I was informed by Stephane Personeni, the general manager, that every participant in le programme is restricted to 1,000 calories a day. Not that you'd notice. Pre-foam, the dinner rations on day one consisted of a delicious sea bass ceviche and a crispy chickpea galette with roasted vegetables, accompanied by a large glass of Bordeaux, "to reward you for your efforts during the day," in the soothing words of the programme brochure. As the meaning of the term 'diet' began to disintegrate in my mind, a rosemary-scented leg of lamb wafted past my nose, destined for one of the well-heeled French couples (white jeans, neutral cashmere, small dogs), who murmured to each other amid the palm fronds in the Philippe Starck–designed Vista restaurant. This fragrant offering was, it turned out, "off-programme": available only to those who reject the path of High-Speed Weight Loss and instead follow the way of À La Carte. Around 30 to 40 per cent of Lily of the Valley's guests come to slim down, while the rest are simply enjoying a guilt-free vacation at an indulgent hotel with a luxuriantly modern aesthetic and postcard-perfect views of the Mediterranean.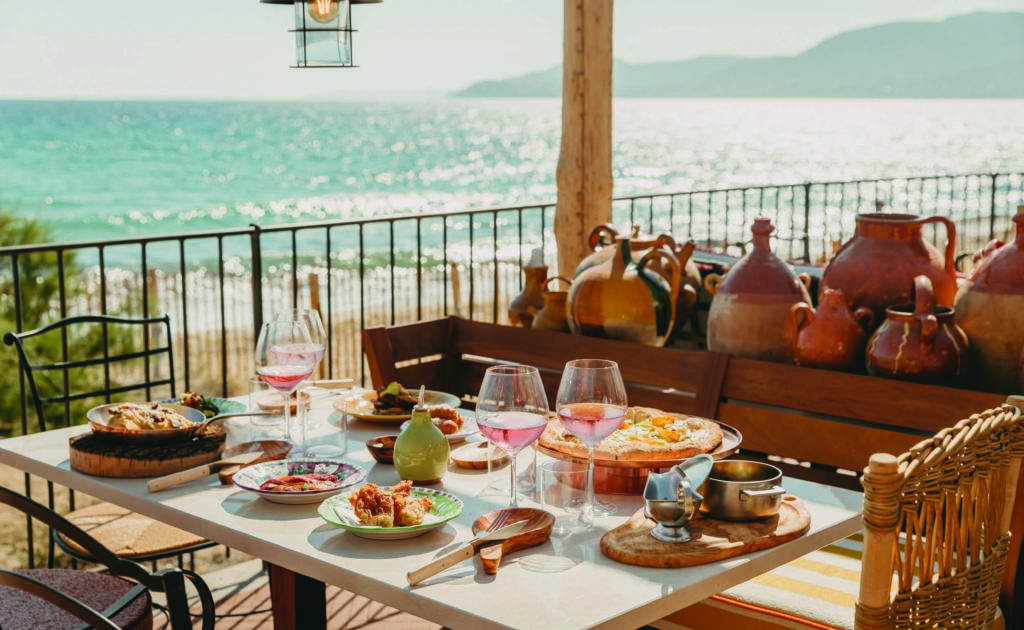 The wellness experience at Lily of the Valley, which includes an extensive fitness programme, is multilayered and occasionally paradoxical: it's a restrictive regime that disdains deprivation; a luxury resort that asks you to resist temptation; a weight-loss programme that encourages treats. It's the very opposite of austere German fasting clinics that achieve results by removing guests' autonomy and agency along with every last crumb of carbohydrate. Here, perched amid Roman pines on a craggy crest of the Riviera, nothing is verboten, but you are gently nudged to make all the "right" decisions.
The resort, above Gigaro Beach in La Croix Valmer, is a passion project of Alain Weill, a French media-and-telecom tycoon best known as the owner of rolling news channel BFM TV, and his daughter, Lucie. Weill, who had holidayed in the area since childhood, bought an old hotel on the site in 2016 and asked famed architect Philippe Starck to redesign it. Starck insisted on a rebuild. "So we demolished it and built new, keeping the trees and gardens," says Personeni.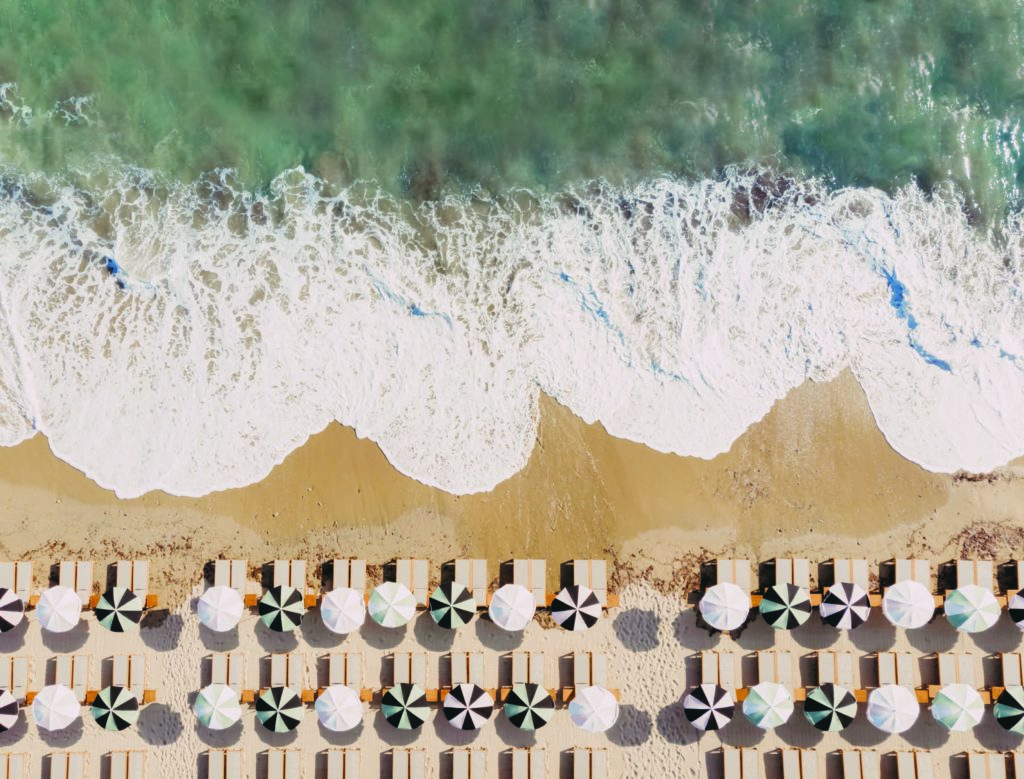 The momentum of the initial opening, in June 2019, was arrested by the pandemic. But when the property relaunched in May 2022, the Covid-induced mass pivot toward preventative health helped boost business, and the hotel saw an influx of French and American clients.
The resort consists of a series of honey-coloured, rustic-chic buildings draped in tendrils of greenery, tumbling down a tree-lined slope to the sea. At the top, with panoramic views, is the main restaurant, Vista, while the Shape Club, 38 guest rooms, 13 suites (seven with private pools) and two villas fan off a central outdoor staircase, upon which fitness coaches drill their students in a punishing cardio workout called Crazy Stairs.
My room had an expansive Mediterranean view through its floor-to-ceiling windows, leading out to a large balcony with a daybed and seating area, cleverly separated from the neighbouring balcony by a mirror, which, by reflecting the light and trees, gave an illusion of limitless space. From here each morning, after unveiling the vista by way of bedside curtain control, I watched autumnal sunrises heralded by birdsong. Guests can choose from two pools: a secluded option, by the Shape Club, and a spectacularly stylish sun trap straight out of a 1920s Riviera travel poster, just outside Vista.
Rooms range from €450-€1,700 per night. Separately, the programme, which includes all meals, classes and treatments, starts at €2,500 per person for four days. The "jewel" of the resort, in the words of Anne-Sophie Vasselin, the hotel's wellness manager, is Villa W, a three-bedroom retreat tucked into the hillside below the main resort, which rents for between €8,000-€14,000 a night. Dating from 1955, it has been restored to its midcentury glory, furnished with original pieces, including Eames chairs, and adorned with handmade green-glass ornaments from the famous Verrerie de Biot, near Nice. Its exquisite private pool is tiled in black, red and yellow, resembling a Mondrian painting.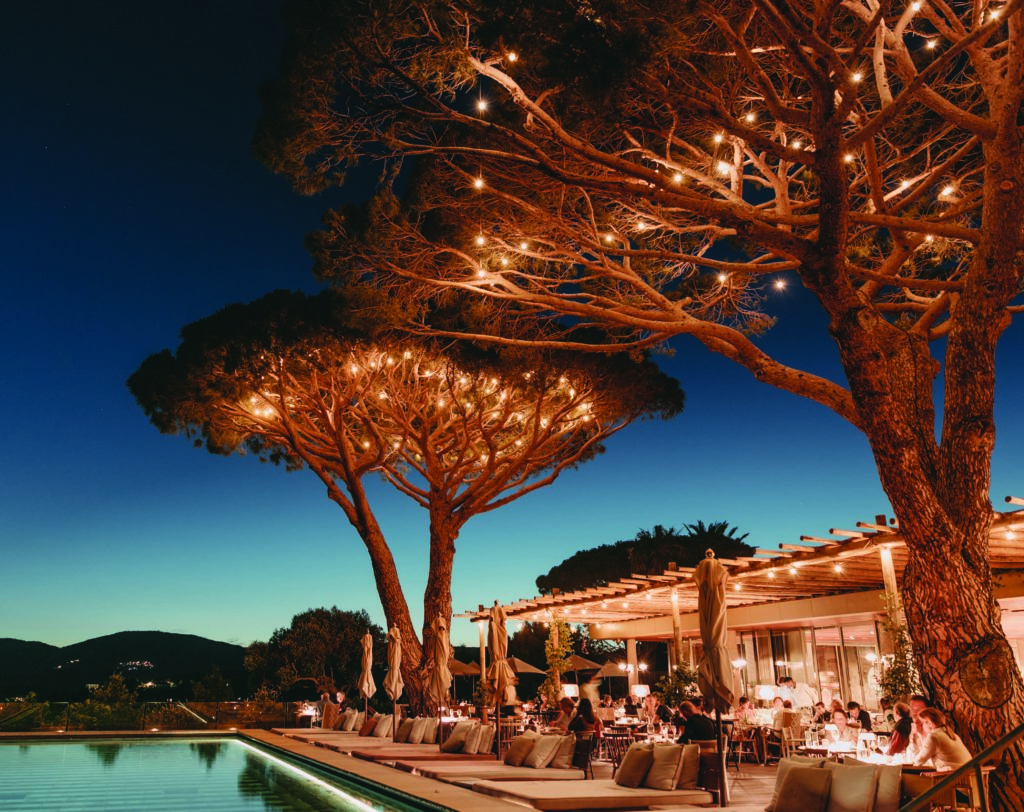 The prevailing style, in both the guest rooms and the restaurant, is natural luxury, with wood and leather furniture and a fawn-and-cream colour scheme punctuated by plants, sculptural lamps and artfully arranged driftwood. The aesthetic is pleasing, though the profusion of angled mirrors in the large en suite bathrooms means you are joined by multiple reflections of yourself every time you enter. During each day's numerous outfit changes – yoga kit, swim-suit, bathrobe, wetsuit, smart-casual eveningwear – I felt like I was trapped in a scene from French avant-garde cinema, silently interrogating my many selves: "Are you really me? Am I really here? Is this really a diet? What even is consciousness?" The effect was disconcerting, but perhaps all French spas are designed to provoke existential analysis.

Lily of the Valley steers clear of some of the prevailing Covid-influenced wellness trends. For example, there's not a wearable health-tech gadget to be seen, no IV drips, hyperbaric chambers or personalised genetic tests, and the pseudo-science is dialed down. The spa provides the usual range of swim, sauna and steam, plus the traditional French emphasis on cellulite reduction, via massage (i.e., lymphatic drainage), cryotherapy and Indiba radiofrequency treatments. That last one left me unimpressed, but the excellent massage therapist did ease the "incroyable" tension in my back and shoulders.
Guests can choose merely to lounge and dabble in spa treatments, or they can dive into the menu of fitness classes, including paddleboarding, yoga, e-biking and hikes along the craggy coastline, breathing in the aroma of sun-warmed pine needles and the briny blue sea. Those participating in the programme also have an hour of individual coaching each day. My favourite activity was longe-côte (aka sea wading), a joyous aqua-aerobic session in the Mediterranean led by the muscular Loïc, who maintained an expression of perfect gravity as his wet-suit-clad charges splashed about like blubbery seals to his encouraging cries of "Yop!"
In other ways, Lily of the Valley very much represents the pandemic zeitgeist, with its focus on preventative medicine and a much younger clientele than would have been typical at a health resort pre-Covid. There is new interest in longevity, says Personeni, which "used to be about clinics and medicine, peels, surgery, drugs. Today, longevity is taking care of your body so that you don't need surgery and pills. It used to be a zigzag of excess and repair; now it's continuous progress." Young people, he adds, "want to prevent the health problems of their parents' generation."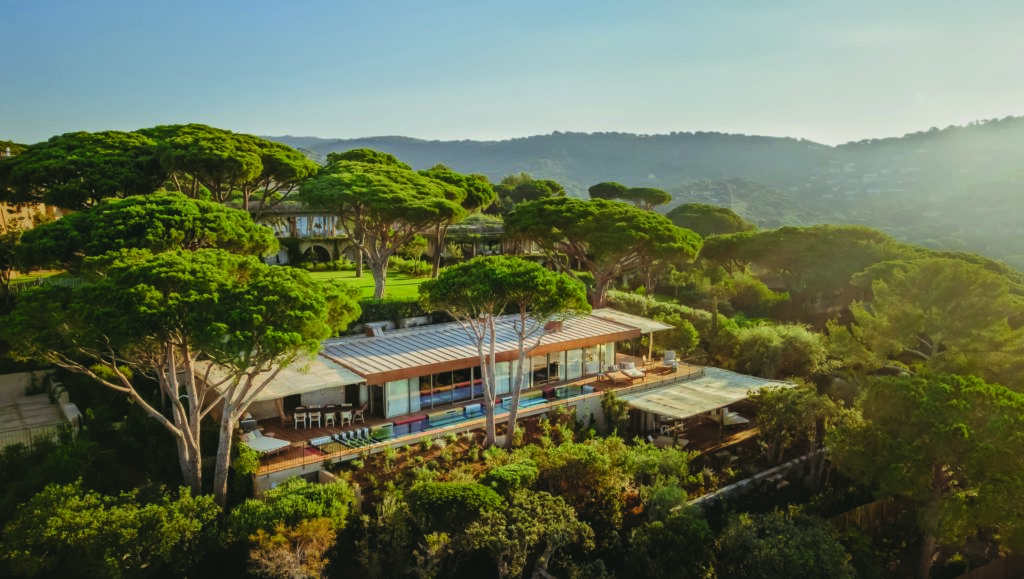 The hotel's extremely French philosophy is that regular tiny indulgences are good for the soul and, crucially, help with long-term diet maintenance. Strict deprivation, on the other hand, leads only to despair and binges. Modish fasting regimens are rejected as unsustainable outside the puritanical confines of a sanatorium. "Our gentle balance is more like real life," says Vasselin. "You are not shut in a bubble, like a clinic, where you can only eat your fingernails. We are human here – that's the biggest difference with other health resorts. If we do everything for you, you won't keep it up. You have to make choices yourself." Hence the mixing of programme and non-programme guests at dinner: by including temptation as part of the curated wellness experience, the theory is that guests will be better prepared to resist it in real-world conditions back home (or at the resort's beach club, which serves pizza and magnums of rosé).
When guests arrive for the weight-loss programme (many are recuperating after Saint- Tropez's party season), they are weighed and measured, and attainable goals are agreed upon. A calorie restriction and exercise programme is devised, with detailed guidance for maintaining the regimen at home, including follow-up calls. The ambience at the resort is relaxed but with an undercurrent of seriousness. Housekeeping staff report to Personeni if they find food or wrappers in the bedrooms – "not to confront people," he says, "but in case they complain they haven't lost weight."
Guests will find the food guidance charmingly Gallic. The diet menu recommends certain types of cheese (goat, Comté), dessert and a daily glass of wine. Breakfast includes toast, cheese and eggs, or yogurt, cereal and fruit. At lunches and dinners, I enjoyed grilled chicken with lemon dressing; sea bass with mushrooms; veal with sage; a stew of octopus and chickpeas; a salad of fennel, bottarga and tiny preserved oranges; John Dory with saffron; and marrons glacés dessert. A certain leap of faith is required to believe that 1,000 calories are not being exceeded. The key, says Personeni, is increased protein, reduced carbs and surprisingly little fat used in cooking and sauces.
During the back-at-home maintenance phase, the programme's instructions permit three daily baguette slices as well as "rich meals twice a week: fried, coated in bread-crumbs, cooked in sauce" and "a pastry every other day, giving priority to those with less fat, such as an éclair."
The aim, says Personeni, is to provide people with "a recipe to change their way of life and feel no guilt when they do something wrong. Life is hard – why not have a G&T and a burger on a Friday night? We love life. But we will help you to take care of your body [with] an individualised recipe for food, sport, treatments."
I can't say the weight fell off, but then, my stay was for only two days. The greater effect is how the resort's philosophy of moderate restriction peppered with small treats and a soupçon of joie de vivre has stayed with me and seems more sustainable than intermittent fasting, which, when I attempted it last year, left me hungry and obsessed with the next meal.
Back home in the quotidian, non-resort world, the guidance regarding éclairs and baguettes seemed somewhat irrelevant, and it wasn't immediately obvious how to keep up my longe-côte habit. But the guilt-free approach to healthy eating – the encouragement to focus on the joy of exercise and nutritious meals, rather than viewing food as a regrettable indulgence to be repented for by clock-watching and self-denial – is a Riviera souvenir I will treasure.