The British F1 driver on that Sao Paulo Grand Prix victory, and what makes up a winning mentality.
How did a youthful karting enthusiast – convinced he could "conquer the world and fly to Mars" – become an F1 champion lining up alongside Lewis Hamilton as an official driver for the Mercedes-AMG Petronas F1™ team, and part of our IWC Schaffhausen family? We chatted to the King's Lynn-born driver, whose maiden Formula One victory came at the 2022 São Paulo Grand Prix, a week before the British Grand Prix, to find out.
When does mental preparation for a race begin?
Well, I always say every single day is mental preparation. And recovery. The emotions you go through over a [Grand Prix] weekend means that every very single day you're mentally preparing or mentally recovering from the highs or lows you've gone through. There's never really a specific timeline, and an ability to say, "There's a race coming up. I am preparing now for it." The preparation starts pre-season, and it won't stop because then you start preparing for the following season. There's this constant cycle of work, effort, the energy you're putting in. And I think that's what makes Formula One so special. You're always moving forward. Time won't stop, and you've got to make the most of it.
What separates a competent driver from a supreme one?
I think a lot of it is down to psychology. If you put the 100 best drivers on a simulator, and gave them 100 laps, they'd probably all achieve a very similar lap time by the 100th lap. But when you're put into a situation. You've got qualifying – Q1, Q2, and Q3 – and you have one lap that will make or break your weekend: the pressures, the expectations. Yeah, is there? How do you cope with that? How do you deal with those stresses? How do you deal with the failures or difficult moments? Because there's always going to be setbacks, there's always going to be failures. And those failures can break people or they can build them into something stronger. So I think that's what the difference is between a very, very good driver or a great one.
Sports greats – Roger Federer among them – have described time seeming to slow down when they playing. Do F1 drivers experience anything similar?
When you're in the zone, and the car is working well, you're enjoying a great lap, things sometimes start to feel easier – and it is as if time actually slows down. When you're out of control and things aren't going your way, things seem to speed up and everything's happening too quickly. You know you're in a good place when everything feels calm, everything feels slow, and you can see the world happening at a much slower pace.
Winning at the Sao Paulo Grand Prix – the first of your Formula 1 career – was there a specific moment when you knew it was "in the bag"?
It was at the safety car restart on lap: I was in the lead, and I said to myself, "You know, we're going to win this thing today. I knew from the off that I was in a good place and that it was going to be my day. It's interesting how sometimes you just have that sense: "I've got everything I need beneath me, for me to be able to do my job and drive at the highest level possible. That's what you're chasing as a team, as a driver. You need to try and tick those boxes in your preparation, tick those boxes in the work you do on yourself with your driving, so that when you hit the track for the first time, you know you're going to nail it.
The recent Mercedes team car upgrades – downforce gains, platform stability front suspension tweaks – are highly technical. How do they actually translate to drivers though?
It's the most simplistic thing for me to say but it's improved the lap time, in a sport which is solely based on time. A car that feels excellent to drive might be the slowest on the grid. A car that feels terrible might be the quickest. So in an ideal world, you tick both of those boxes, and nine times out of 10, the fastest car will also be the nicest do drive. But you're pushing that car to the limit. If you're not pushing the car to the limit, you're not going fast enough – it's as simple as that. So you're just going at a slightly faster level. But every single driver in this grid is pushing that car to the limit. Someone just managing to get around the track a bit faster than others.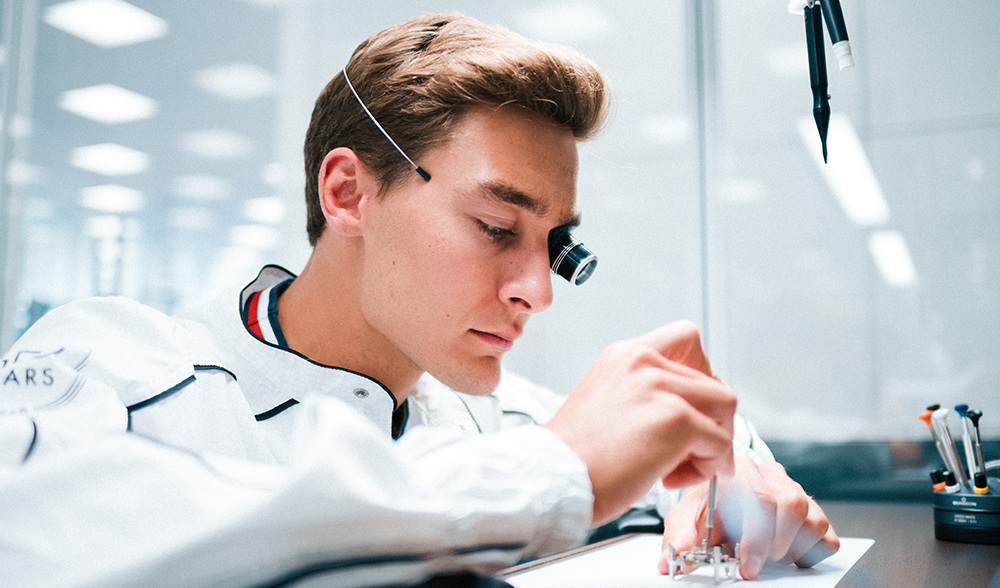 How would you get on against Juan Manuel Fangio or Jackie Stewart – in the cars they drove?
It would be quite exciting. The top speed of the cars has always been quite impressive: but back then you were in these tiny little tin shells in an open cockpit, with goggles on, on these skinny tyres. Around the corners, they would have been incredibly slow: no downforce causing them to slide around. But you know, I'm sure in 50 years time, people are going to be looking at today's era thinking, what on earth were those cars? That's the beauty of the innovation involved.
Why are the horological world and Formula One such passionate bedfellows?
The first time I saw the inside of a watch was when I went to IWC Schaffhausen in Switzerland for the first time, around 18 months ago. And seeing the detail of engineering, the precision that is put into it… Even just walking around the factory really reminded me of some of the technology we have in in Formula One. There are so many parallels in terms of chasing perfection, with every single detail extremely vital to creating a brilliant end product. The exceptional thing about watches, and what I saw at IWC, is just how small everything is. That gave me a lot more respect and love for the watches I wear today – because I appreciate the human effort involved.
Who are your biggest heroes?
I always admired Michael Schumacher when I was growing up. But to be honest, I feel you need to inspire self belief – by your own dreams and passions and what you want to achieve – rather than, necessarily, being inspired by others. When I was a kid, I felt like I could conquer the world and fly to Mars or, or do whatever I wanted. Now I'm at a more mature age I recognise how strong that was for me, to help me get where I am today. It was almost my own dreams and aspirations that inspired me.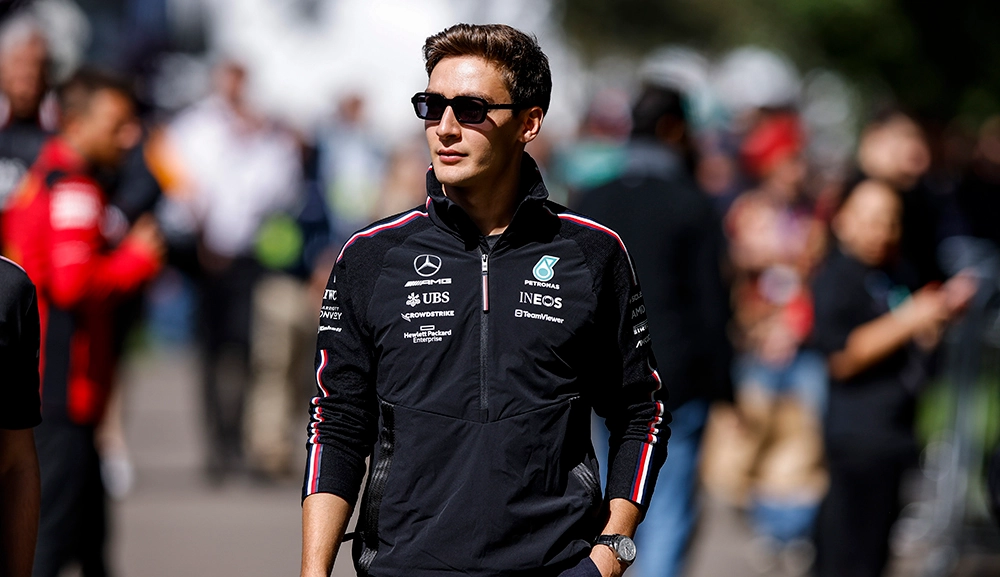 What about outside of F1 – any particular role models?
Roger Federer is someone I admire a lot, and not only for what he achieved on the court, but for what a down to earth guy he is. You've got this ruthless athlete on the court, but then just such a humble, grounded guy off court. I took my sister, my brother-in-law and my girlfriend to his final match and he treated us like family – he was so kind to all of us, and gave us so much of his time and it really resonated with me because yeah it's sometimes difficult for people of that stature, with there's so much attention on them, to be like that.
Wolverhampton Wanderers – why?
I'm not a die hard but I always try to follow football as much as I can, and my father was born in Wolverhampton and has been a Wolves fan his whole life.
Is Gareth Southgate going to lead us to glory?
Let's hope so. These are guys who obviously under a huge amount of scrutiny and pressure, with the nation's eyes upon them, but we've got the talent and some really strong minded people within the squad – so I see no reason why not.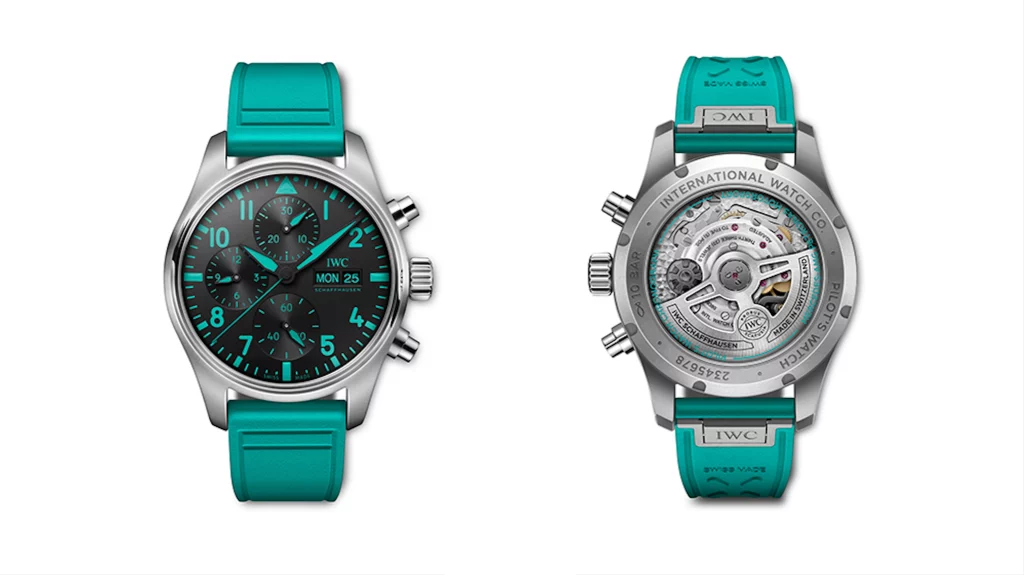 ---
READ MORE ON: MOTORS
---