Private aviation just became far more luxurious
To call the execution of this new private jet service pioneering is an understatement. Referring to it as a new chapter in private aviation is not even hyperbole.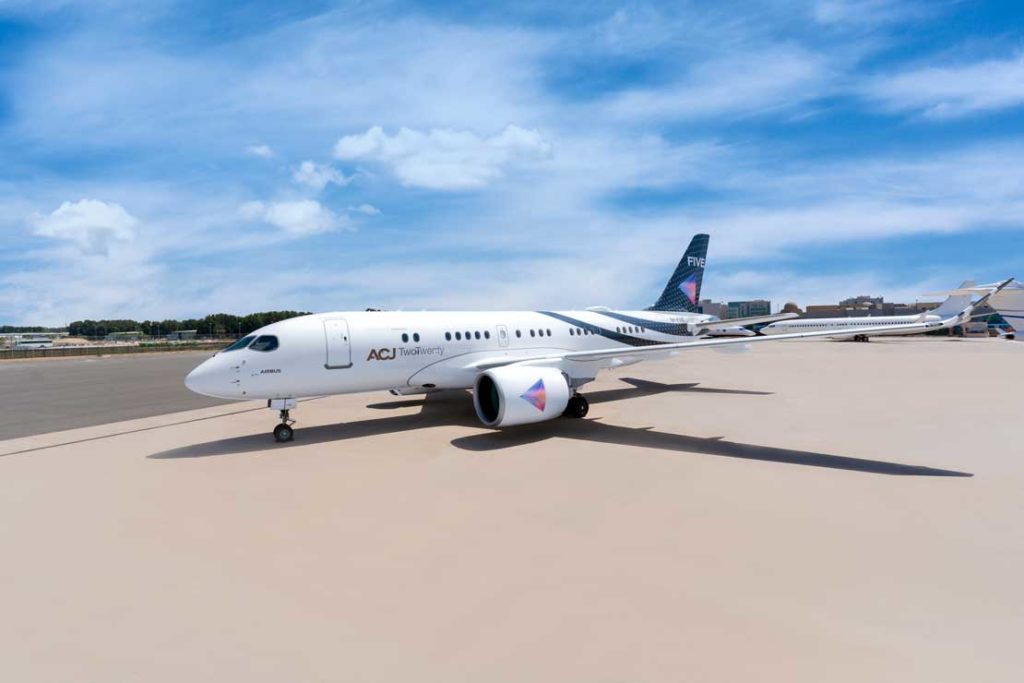 Tomorrow, a handpicked group of guests will step aboard an ACJ Two Twenty Jet, which has been christened as 9H-FIVE (pronounced "Nine-Hotel-FIVE") from the sun-kissed Tarmac of luxury hotspot Dubai.
Once aboard, they will be treated to an immersive experience that combines stunning design, advanced technology, exquisite craftsmanship and unparalleled luxury, mirroring the excellence of FIVE Hotel and Resorts' outposts in the likes of Palm Jumeirah and Zurich.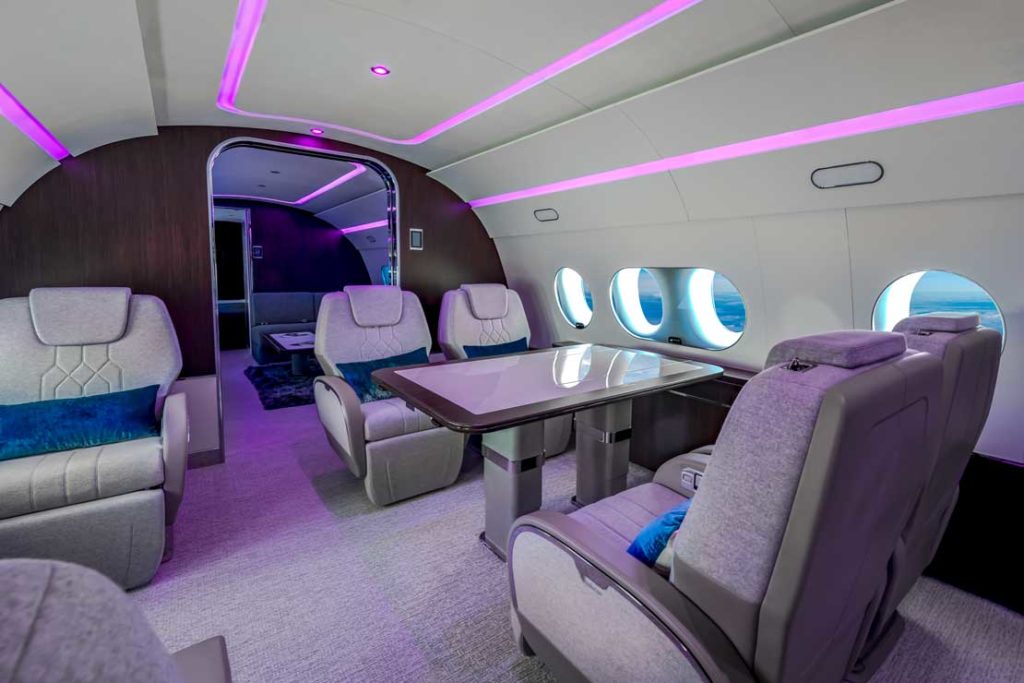 The 9H-FIVE stands as a testament to the luxurious amenities that can be offered mid-air. With a capacity of 16 seats, it boasts an elaborate, eight-seat dining zone, making meals more than just an in-flight service: rather, an experience. The aircraft also features a lavish Master Suite equipped with a King-sized bed and a shower facility, a rarity in aviation.
Powered by the dependable Pratt & Whitney engines, the aircraft is the epitome of luxury and efficiency. It boasts cutting-edge features such as electro-chromatic window shades for personalized ambience, full LED lighting for optimal visual comfort, a fully equipped kitchen to cater to diverse culinary preferences, and seamless high-speed connectivity for non-stop entertainment and productivity. Furthermore, two ultra-large 55-inch screens ensure that entertainment is as immersive as it gets. This state-of-the-art aircraft can comfortably accommodate up to 12 hours of non-stop travel with a full crew on board, redefining long-haul flights. Additionally, guests will be treated to hand-picked in-flight music, ensuring the journey is as enjoyable as the destination. All these elements come together to encapsulate the unique 'Vibe at FIVE'.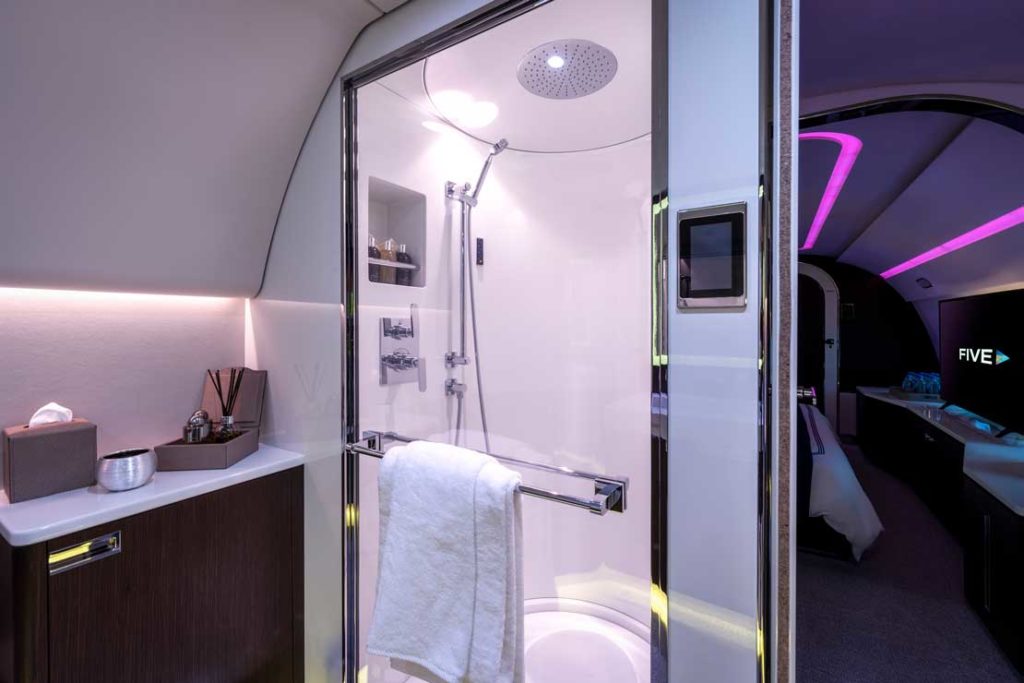 The Grand Unveiling event will also feature an exclusive In-Air Private Jet Experience, an unforgettable spectacle showcasing the prowess of the 9H-FIVE in action, ensuring that the guests aboard will have a memory to cherish. More information regarding this extraordinary event will be released in due course.
With the introduction of the ACJ Two Twenty, FIVE has successfully reimagined the zenith of luxury air travel.
For more details, please visit www.fivehotelsandresorts.com