We spoke to one of the co-founders behind this oenological extravaganza, Lewis Chester DipWSET
In the early 2000s, inspired by his friendship with the late, great Gérard Basset OBE MW MS – a Master Sommelier and founder of the Hotel du Vin chain, who passed away from cancer in 2019 – Lewis Chester, then a young oenophile who'd founded wine and whisky clubs at Oxford and Harvard, dreamed up a fine wine event to surpass all others. Little did he know it would have such a profound impact: even less did he imagine that it would change the fine wine industry for the better in just a few short years.
Chester is an obsessed fine wine collector with a particular penchant for the produce of Burgundy and Champagne. "Gérard once told me, 'If you want to become one of the world's best wine collectors, you must learn about wine'," he tells Robb Report. Chester took his mentor's advice, and in 2016 was awarded a Diploma in wine and spirits, scoring well enough to win scholarships from both the Academie du Champagne and Constellation Wines.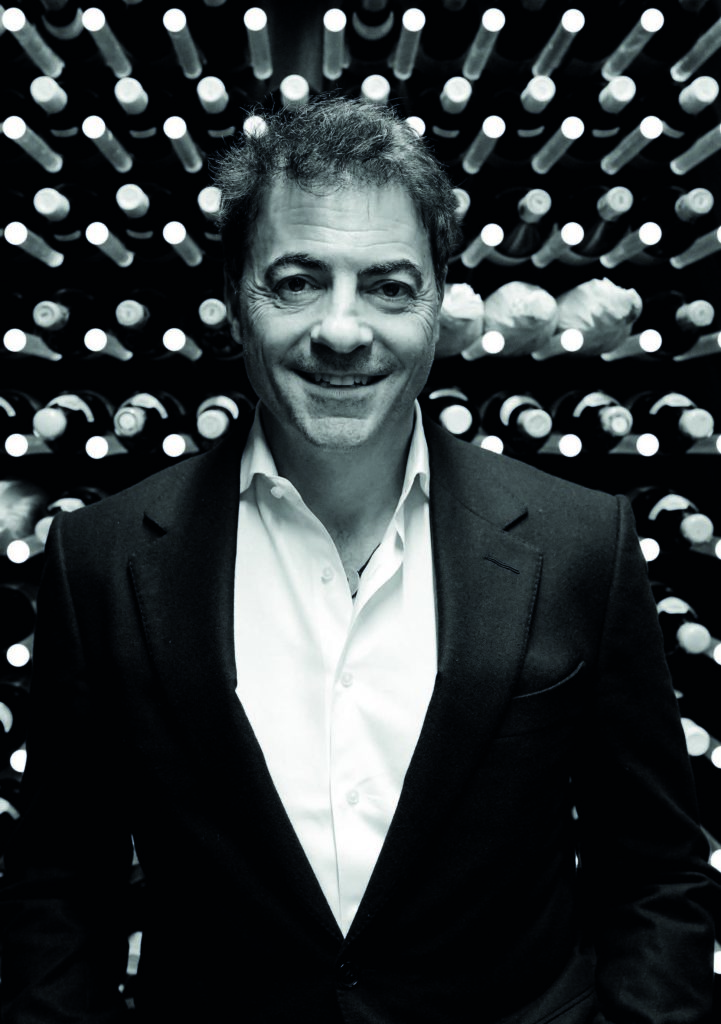 But, it would be the "crazy idea" to create The Golden Vines® that would prove to be
his most significant wine endeavour. "It was the summer of 2020," recalls Chester. "My colleague Sasha Lushnikov and I were having a liquid lunch with Clement Robert MS, a friend who is the Wine Director of Annabel's Private Members Club. I pitched Clement the idea of hosting the world's greatest fine wine event – incredible wines, three-star Michelin food, world-class entertainment and a cool crowd.
"My wife, Natalie, was my muse. She hates going to wine events with me, finding them extremely boring. If Sasha and I could create an event that could appeal to my wife, it would likely appeal to many others who like wine, but don't wish to be surrounded with a bunch of male bores talking endlessly about wine minutiae over average food in staid surroundings."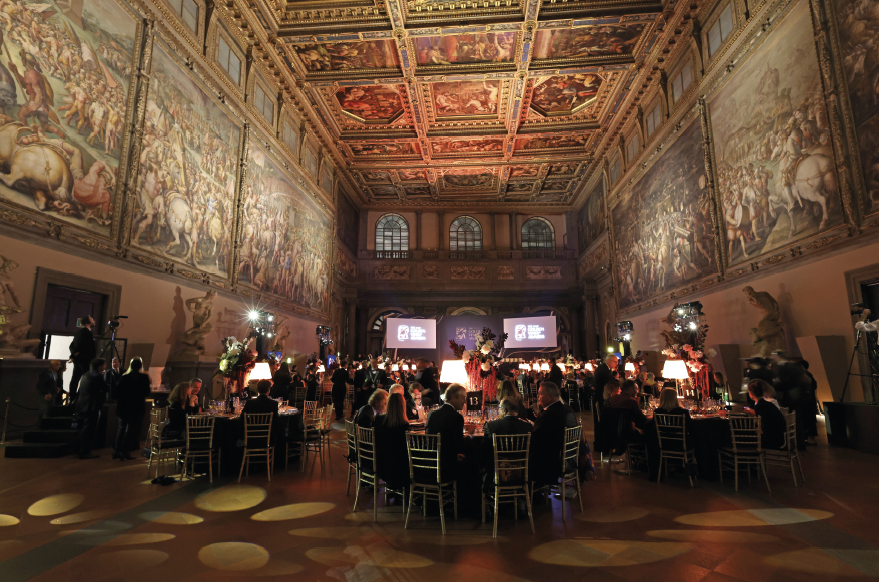 The Golden Vines® Awards would, it was decided, become 'The Oscars of Fine Wine'. However, Chester and Lushnikov thought it fundamental for the event to also have a philanthropic component. "Sasha proposed we also raise money for charity," Chester says, "so I contacted Nina Basset, Gérard's widow, and we formed the Gérard Basset Foundation together with Gérard's son, Romané, Jancis Robinson OBE MW and Ian Harris MBE DipWSET."
He continues, "Gérard was one of the most loved and important people in the global wine industry, having won the World's Best Sommelier Championship at his sixth attempt in 2010 and being the first person to simultaneously hold the Master of Wine and Master Sommelier qualifications. As a hotelier, he also employed and mentored many of the top sommeliers and restaurateurs working in the industry today. Sasha, Nina and I chose to raise funds in Gérard's name to enhance diversity and inclusivity through education in the wine, spirits and hospitality sectors. It was very apparent to us that the industry was neither diverse nor inclusive – principally for historical, cultural and socio-economic reasons."
The almost immediate impact of the Golden Vines® Awards and the Gérard Basset Foundation has been astounding. "We had no idea that it would hit the public consciousness so quickly, never mind raise so much money for charity," Chester says. "Winning one of the Awards has become very prestigious and coveted, particularly given the potential impact on secondary market prices for the winning estates.
"The 2021 Golden Vines® World's Best Rising Star Award winner, Charles Lachaux's Domaine Arnoux-Lachaux from Burgundy, saw his wines more than triple in value, helped by the intense media attention he received, not to mention President Macron's public endorsement. As for the charity, which Gérard's son Romané now oversees, we already have 35 scholarship alumni and are funding 19 different programmes internationally."
The first Edition of The Golden Vines® was held at Annabel's in London in 2021, featuring wines from Domaine de la Romanée Conti, Dom Pérignon, Egon Müller, Domaine Baron Thénard and Château d'Yquem; food from three-star Michelin chef Mauro Colagreco and his team from Mirazur; and entertainment from stars including Kylie Minogue.
The second edition was held at the beautiful Palazzo Vecchio in Florence. Massimo Bottura and his team from Osteria Francescana paired their food with Château Cheval Blanc, Dom Pérignon P2, Château d'Yquem and – the wine that was the original inspiration for The Golden Vines® – Trimbach's Clos Ste Hune. Guests were entertained by Celeste. The Golden Vines® Trophy – an exquisite piece of art made in collaboration with Amorim Cork, silversmiths Grant MacDonald, Gucci and an artist chosen annually from the host country – were given to winners in 10 award categories, including World's Best, Rising Star and Hall of Fame, as voted for by 950 fine wine professionals from over 100 countries and independently verified by Deloitte.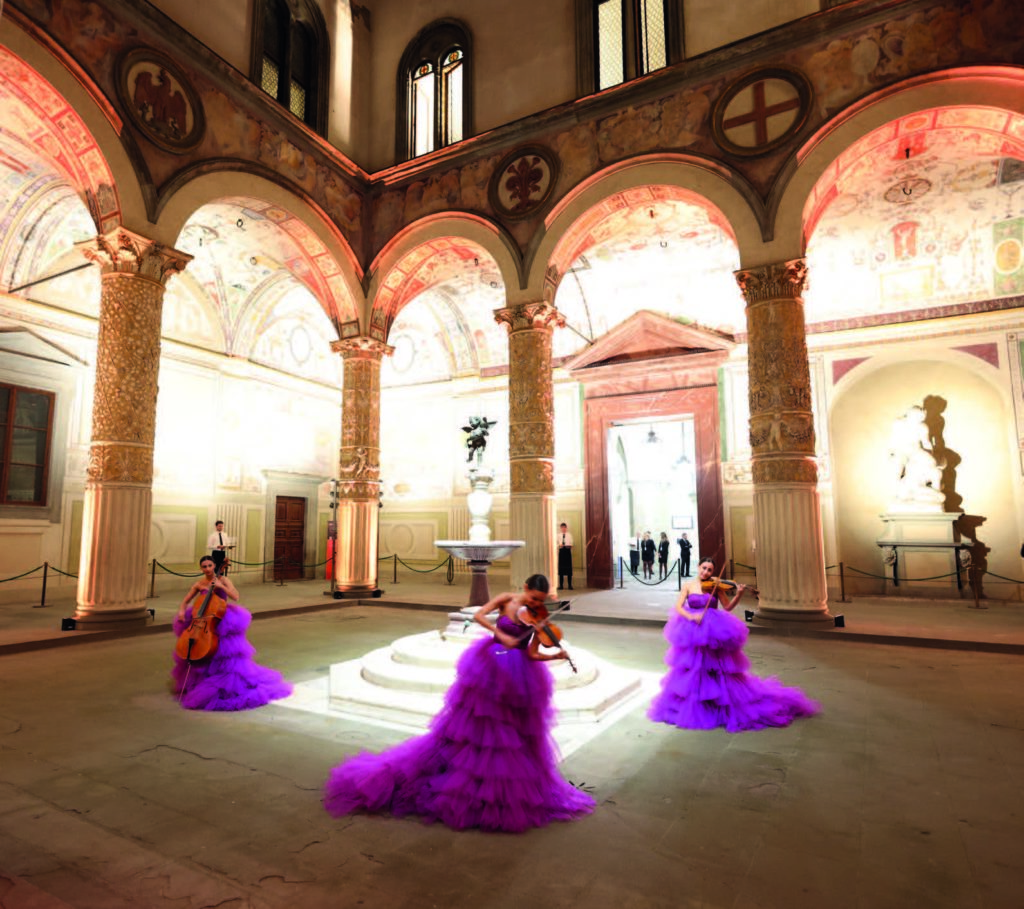 "Although it might seem obvious that fine wine could be 'paired' with luxury goods and services, it had never really happened before the Golden Vines® – apart from brands within the same group," says Chester. "We thought it would elevate the event if we could bring in sponsors from other luxury sectors, who in turn would bring their top private clients. Our event sponsors include Robb Report, Gucci, VistaJet, Dom Pérignon, Taylor's Port and Sogrape. We also have sponsorship from incredible brands such as Sotheby's, Riedel, Knightsbridge Circle, ROLZO, Prunier Caviar and many others."
Over £2.25m (approx. €2.56m) has been raised to fund educational programmes around diversity and inclusivity through the Gérard Basset Foundation in two years. There are now Golden Vines® Scholarship programmes sponsored by Taylor's Port, Dom Pérignon, the Wine Scholars Guild, Michel Reybier Hospitality, Artémis Domaines, Wine Owners and even the Brooklyn Nets and New York Liberty NBA teams.

Most of the funds have been raised through the Golden Vines® Online Auction, each lot featuring large formats or rarities with a 'money-can't-buy' experience from many of the top wine and rare spirit estates in the world. The 2023 Auction will feature over 100 lots from Château Pétrus, Château Le Pin, Domaine Arnoux-Lachaux, Domaine Jean-Yves Bizot, Krug, Dom Pérignon, Pingus, Luca Roagna, Gaja, Sassicaia, Biondi Santi, Harlan Estate, Ridge Vineyards and many others. The Online Auction – hosted on Crurated's platform – opens for bidding on 1st October and closes at midnight on 16th October.*
So what does the third Edition of Golden Vines® have in store for those willing to fork out £10,000 (around €11,350) per ticket for the three-day extravaganza? The event will take place in Paris from 13th-15th October. When it comes to the wines, the ticket price alone will be covered by your allocation of Liber Pater, the world's most expensive red wine on release at €30,000 per bottle. Added to the mix will be Domaine Arnoux-Lachaux's Echézeaux Grand Cru and a 30-year old Harlan Estate, alongside Richard Geoffroy's IWA Sake, Istvan Szepsy's 6-Puttonyos, Château d'Yquem, Taylor's Port, Dom Perignon P2 and Krug Vintage.
This year's culinary creations will be provided by a collaborative 'Four-Hands' partnership of three-star Michelin chef Alain Ducasse and two-star Michelin chef Akrame, one of the rising stars of the global fine dining scene. Interestingly, Monsieur Ducasse will actually be cooking – a rarity for the man with more Michelin stars after his name than anyone.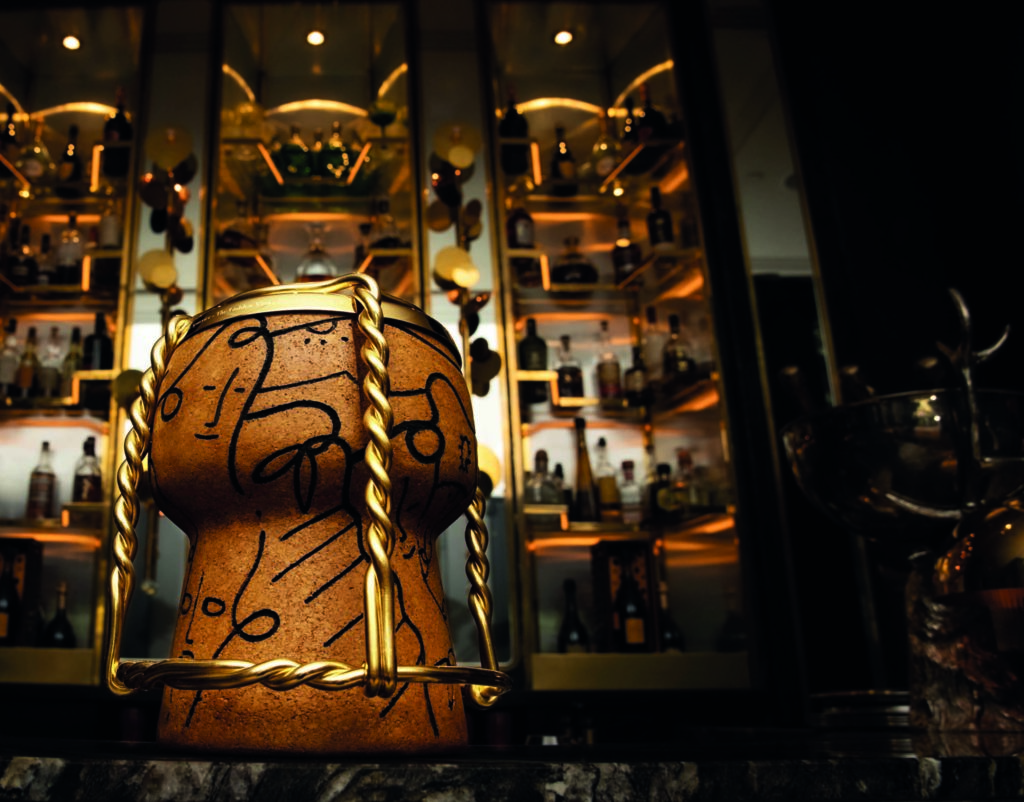 The Golden Vines® Dress to Party Charity Gala will be held at the marvellously exotic Musée des Arts Forains (Museum of Fairground Arts), Les Pavillons de Bercy, while the Golden Vines® Awards Gala will take place at perhaps the most opulent building in all France, the Opéra Garnier.
If the two gala dinners aren't sufficient to whet your appetite, there will be a series of Masterclasses on Friday 13th October – including from the likes of Domaine Leflaive, Domaine Jean-Yves Bizot, Domaine Hubert Lamy and Domaine Arnoux-Lachaux, as well as a long list of top Italian fine wine estates – followed by a choice of fine wine lunches on Saturday 14th October.
Enjoy your Château Cos d'Estournel in the comforts of the Library Room at top Parisian hotel, La Réserve, Domaine Duroché and Domaine Bernard Moreau in the boardroom of Sotheby's, or the finest of Italian wines at the new Le Royal Monceau (Raffles Hotel). And, if you're not too exhausted come Sunday, there will be some epic VIP lunches and tours at some of the finest champagne houses an hour-and-a-half's drive from the centre of Paris, including Maison Krug, Dom Pérignon, Ruinart, Charles Heidsieck and Frerejean Frères.
The event is limited to just 300 guests – though you can't simply buy tickets for the Golden Vines®. The Event Committee will scrutinise your application to ensure you're not only a fine wine lover, but also charitably minded. Please apply for tickets on the Liquid Icons website and reference Robb Report Monaco to give yourself the best chance of attending the world's greatest wine event.