Off-the-radar bliss doesn't always translate to a five-star resort. In fact, a little-known Canadian destination has been hosting well-heeled locals and A-list celebs since the 1930s.
Taking a two-hour drive north from Toronto, you'll find yourself at the secret spot named Muskoka in Ontario. The scenic municipality is home to lakes, forests, and plenty of charming towns and villages—an idyllic setting that has attracted everyone from Ernest Hemingway, David and Victoria Beckham, Cindy Crawford, and Steven Spielberg. And over the years, many of the area's original clapboard houses were replaced with multimillion-dollar mansions that offer the great and good such luxe amenities as boat houses, wine cellars, and well as tennis courts.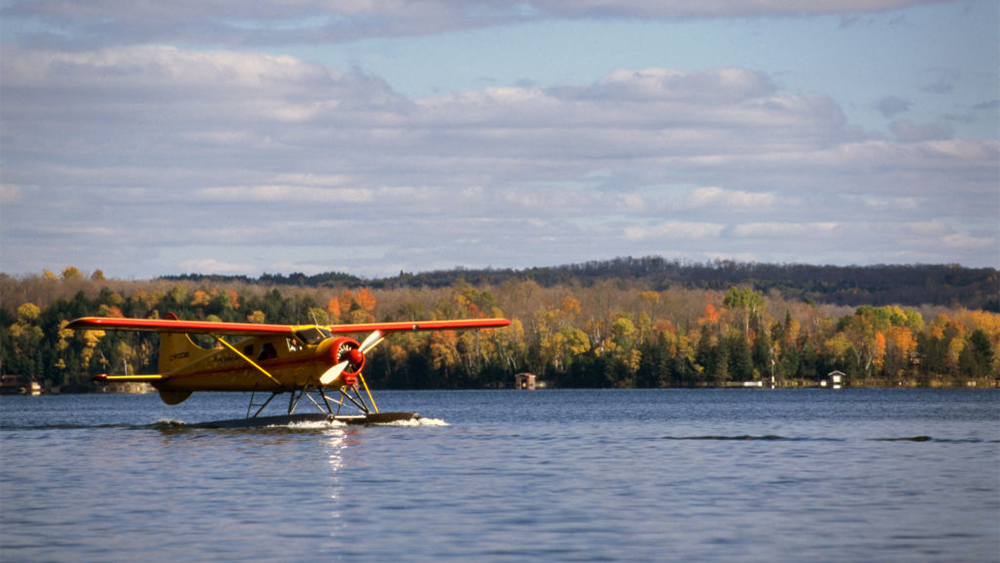 Unlike San Tropez, the aptly nicknamed "Hamptons of the North" doesn't have a contingent of paparazzi stalking the streets. Property owners—a group that has included Tom Hanks, Goldie Hawn, Shania Twain, and Mark Wahlberg—live life like commoners while there, reportedly fetching bags of blueberry muffins and lemonade at local delis before suiting up to paddleboard on the lake or embark on a hike in the woods. And according to Forbes, Muskoka is "currently one of Canada's most sought-after waterfront locations."
Homes set on the prime stretch along Lake Joseph's north end are part of what is known as Billionaire's Row. Unlike the million-dollar penthouses you'd find lining New York's identically named stretch with limited space, a six-bedroom house on Muskoka's strip can go for close to $16.5 million. Cindy Crawford and her husband, businessman Randy Gerber, bought their house on the lake 20 years ago, The Times reports. Their home sits on a seven-acre island on the lake with a dock for their seaplane. "You're the real you up here," Crawford once told Vogue. "You never have your game face on, your party face. When you're getting dragged behind a boat on an inner tube, it's hard to have much of a façade."
The charming destination is surrounded by dozens of lakes, in addition to its three main bodies of water: Muskoka, Joseph, and Rosseau. Golf clubs, country clubs, and waterside bars provide a variety of escapes. Local restaurants, meanwhile, whip up tasty dishes that spotlight the abundance of local seafood. If that's not enough excitement, you can hop on a boat and sail to local islands or swim and water-ski in the area's calm waters.
Royals Prince Harry and Meghan Markle are reportedly planning to turn the bestselling Canadian novel Meet Me at the Lake into a Netflix film, which may feature Muskoka as its backdrop. Actress Margot Robbie's production company, LuckyChap, filmed the movie My Old Ass in the region last summer. Between those films and a flurry of Instagram posts (Posh and Becks were there earlier this week), Muskoka might not be as much of a secret as it once was. But that doesn't mean it's not worth the trip.