At luxury residential complex The Camellias in Gurgaon, India, under an hour outside New Delhi, residents transform their homes from blank canvases to works of art.
The Camellias is an invitation-only residential community with 429 units across nine towers. It's also the first residential development in India to receive Platinum LEED-certified status. There's just one unit per floor, so guests have total privacy, as well as a chic 160,000-square-foot amenity space, called Camellias Club. Units start at $6.25 million and are purchased as blank slates. From there, owners design and furnish the homes themselves—even down to painting the walls—in a process that takes nearly two years and for an additional cost. While some residents might opt for more understated designs, one resident, Ajay Bhutani, was inspired by his global travels to create a true one-of-a-kind ultra-luxury haven where no detail, or expense, was spared.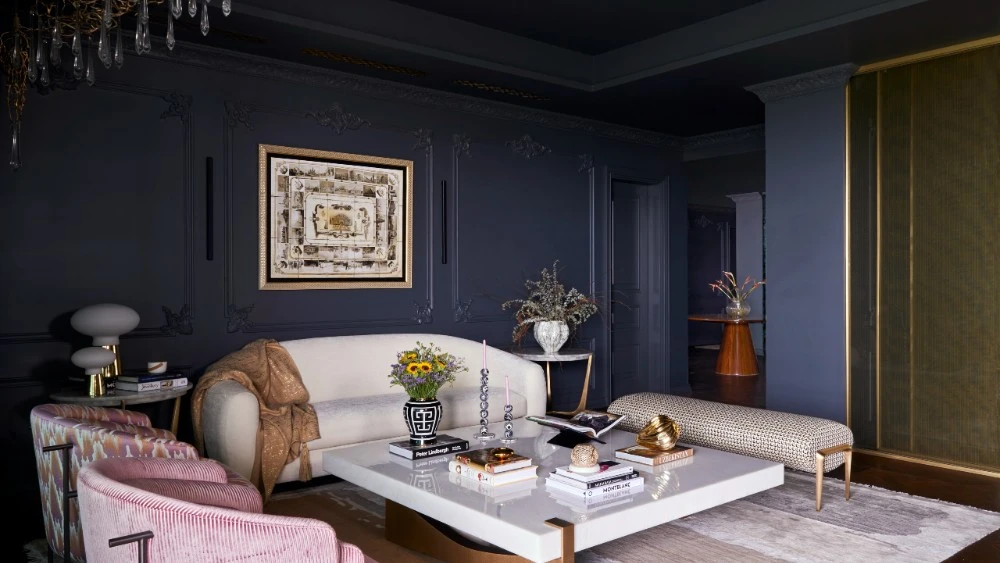 Bhutani, whose unit is on the 12th floor, enlisted interior designer Disha Bhutani Subramanium to create a home inspired by his global travels. She also kept in mind the client's love for entertaining, thus creating a large and welcoming entertaining area and kitchen.
"The concept of bare-shell residences at The Camellias allows you to have a blank canvas within a gallery to realize your own vision—and we couldn't have worked with anyone better than Subramanium to bring that vision to life," Bhutani says. "Inspired by our global travels and appreciation for different cultures, our home not only evokes memories of our favorite adventures but also serves as a functional space keeping in mind our needs and lifestyle. From intricate moldings to detailed mosaic work to curated artwork and lighting, our home is a true comfort, but also one that excites us for what's next."