Some choice bottles from Lewis Chester DipWSET's gargantuan cellar were snapped up eagerly.
To say it surpassed pre-sale estimates would be putting it mildly: the Sotheby's 'No Reserve' Auction of Wines from the Cellar of Lewis Chester DipWSET, which closed on 1st June, netted £1.4 Million, following expectations that it would fetch around £1 million.
Chester sold just a fraction of a cellar described by Sotheby's – without a hint of hyperbole – as one of the largest and most comprehensive collections on the planet. Chester himself – who is known as the founder of The Golden Vines® Awards, aka 'The Oscars of Fine Wine', and a key author in the industry-leading Gérard Basset Global Fine Wine Report – was described by Sotheby's as an "extraordinarily determined collector".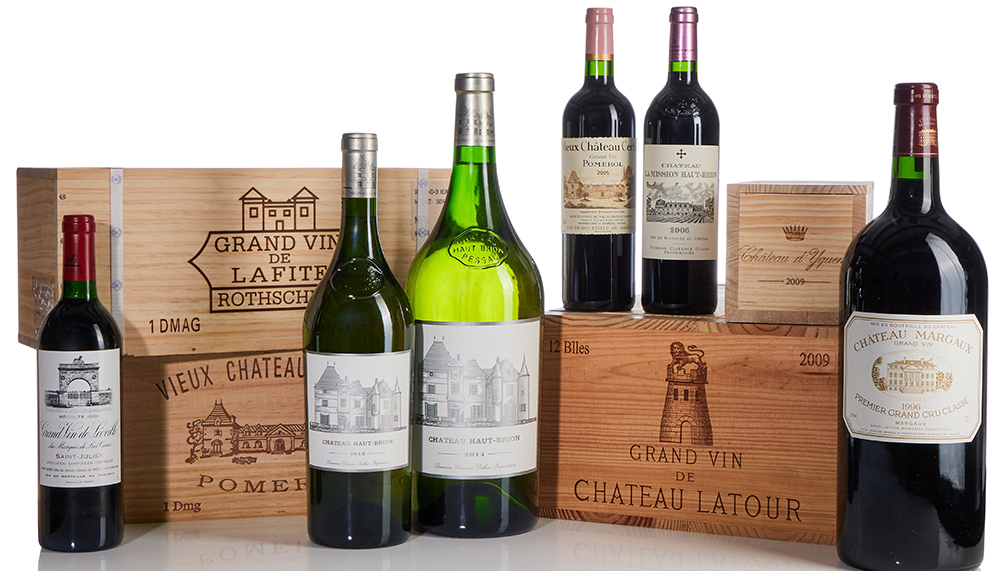 There's plenty of reason to be pleasantly surprised by the auction's outcome. Following a strong performance in 2022 in the face of broader financial market weakness, fine wine markets have lost ground this year. The Liv-ex Fine Wine 100 has fallen over three percent this year, while the narrower Burgundy 150 and Champagne 50 have fallen 5.7 percent and 9.1 percent respectively. The wines sold through Sotheby's from Chester's cellar principally comprised wines from Burgundy and Champagne, which makes the outcome of the auction even more impressive.
Gary Owen, Head of Auction Sales, UK, Sotheby's Wine, said: "We knew that Lewis's cellar was extraordinary in terms of quality and quantity, as he's such an ardent, focussed collector. It's a huge joy to have had such a positive result, and it's a thrill for the team in London to have brought these wines to the market and to see such magnificent results. The prices provide a strong and positive signpost into the second half of the year, underlining Sotheby's strength in the marketplace and connection to collectors, both new and existing.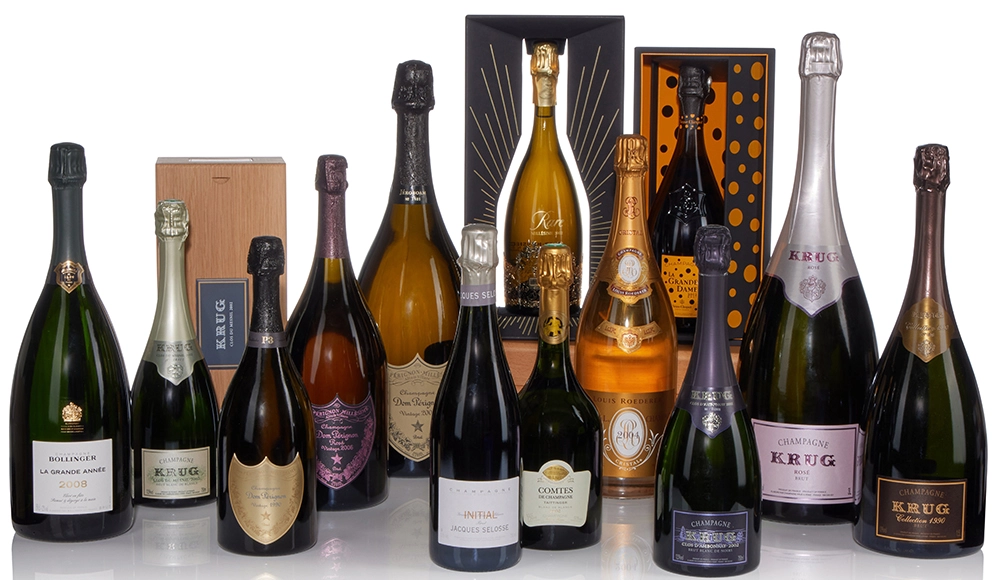 The 'No Reserve' auction attracted an extraordinary number of bids (more than 15,700) with global participation from 35 countries, and all 774 lots going to some 200 buyers across Europe, the US and Asia – 30 percent of said buyers new to Sotheby's. Provenance was a key aspect of the sale, with all bottles purchased either directly from the respective estates through allocation or from only the most reputable UK merchants, then carefully cellared in temperature-controlled storage facilities.
"A big thank you to the extraordinary team at Sotheby's Wine who have been a joy to work with, both for this auction and in building our new long-term partnership for the Golden Vines® and The Gérard Basset Foundation," Chester tells Robb Report. "It's been very exciting to see the positive reaction from fine wine lovers globally to the wines being sold in this inaugural auction which reflect my own journey of discovery and love for fine wine."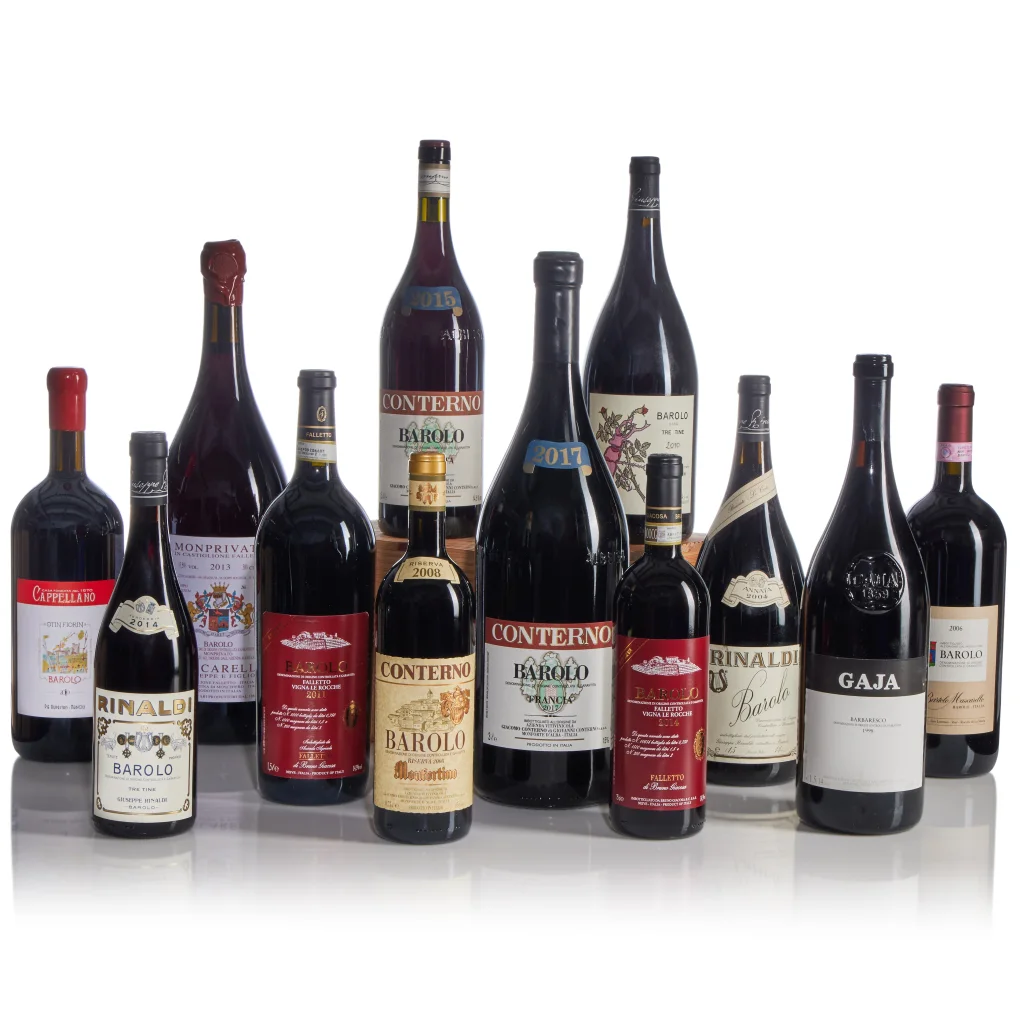 Amayès Aouli, Sotheby's Head of Wine, Europe, adds: "Our partnership with Lewis will continue this year with October's Golden Vines® weekend in Paris. Inspirational gala dinners, luxurious lunches and exceptional masterclasses await those who join us as we raise money exclusively for The Gérard Basset Foundation to fund educational programmes around diversity and inclusivity in the wine, spirits and hospitality sectors."
Earlier this year, Sotheby's Wine announced a new multi-year partnership with The Golden Vines® Awards and The Gérard Basset Foundation. Sotheby's will conduct the Golden Vines® Live Auction, which raises money exclusively for the Foundation's work around diversity and inclusivity in the wine, spirits and hospitality sector, during the Golden Vines® Dress to Party Charity Gala on Friday 13 October 2023 at Pavillons de Bercy in Paris. The Golden Vines® Awards Gala on Saturday 14 October 2023 will take place at the Opéra Garnier.
Liquid Icons was founded by two friends, Gérard Basset OBE MW MS and Lewis Chester DipWSET. When the former discovered that he had terminal cancer, the need to create something lasting and meaningful that would create a legacy for Gérard's incredible achievements became a singular goal for the organisation. In 2018, The Global Fine Wine Report was born which, since Gérard's death in January 2019, has become known as The Gérard Basset Global Fine Wine Report. Uniquely, the report is based on a detailed survey completed by leading fine wine professionals globally: Masters of Wine (MW), Master Sommeliers (MS), sommeliers, wine brokers and merchants, wine press and other notable figures in the fine wine scene.
In the summer of 2020, Lewis and his colleague, Sasha Lushnikov, came up with the idea of turning the report into event: and The Golden Vines® Awards came into being. These awards would help elevate the fine wine industry by creating a world-class celebration of the very best from the world of fine wine. At the same time, in order to enhance Gérard's legacy, Lewis and Nina Basset (Gérard's widow) agreed to create a charity in Gérard's name: The Gérard Basset Foundation (the Foundation). The Golden Vines® Awards raise money for the Foundation principally through a series of auctions.
Robb Report is the Official Media Partner of the Golden Vines® Awards and the sponsor of The Golden Vines® World's Best Fine Wine Producer Award. Click here for more information.
Photography by Murray Ballard